Disk Cleanup
Removing unused programs is a great way to free up disk space, which will speed up your computer. Another way to find wasted disk space is to use the Disk Cleanup tool.
To run the Disk Cleanup tool:
1. Click Start, and then click My Computer.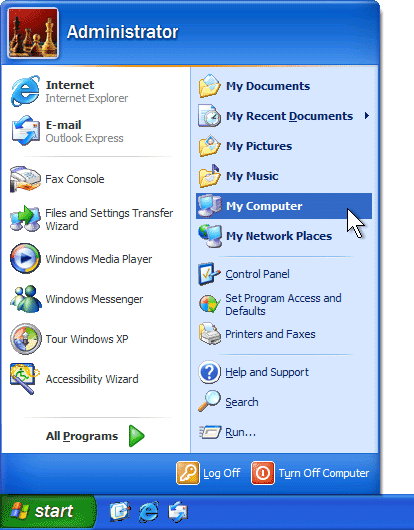 2. Right-click Local Disk, and then click Properties.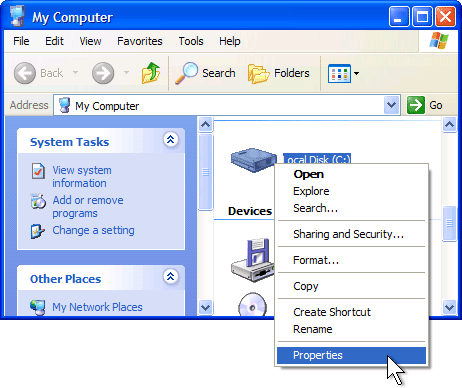 3. On the General tab, click the Disk Cleanup button. Disk Cleanup will spend a few minutes examining your disk.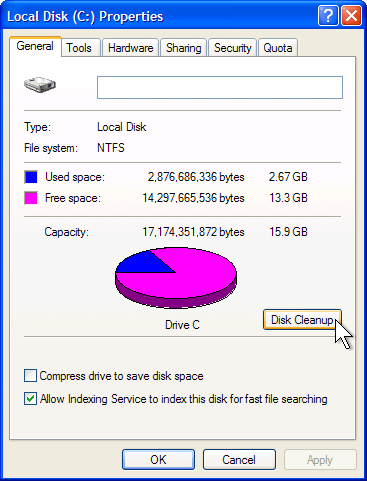 4. The Disk Cleanup dialog box will appear. Select each of the check boxes in the Files to delete list, and then click OK.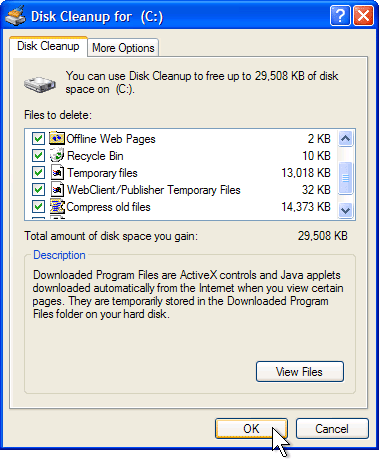 5. When prompted, click Yes. Disk Cleanup will spend several minutes removing these files, which will provide you with more space.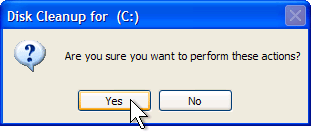 If you have more than one hard disk drive, repeat this process for each hard disk drive listed in My Computer.